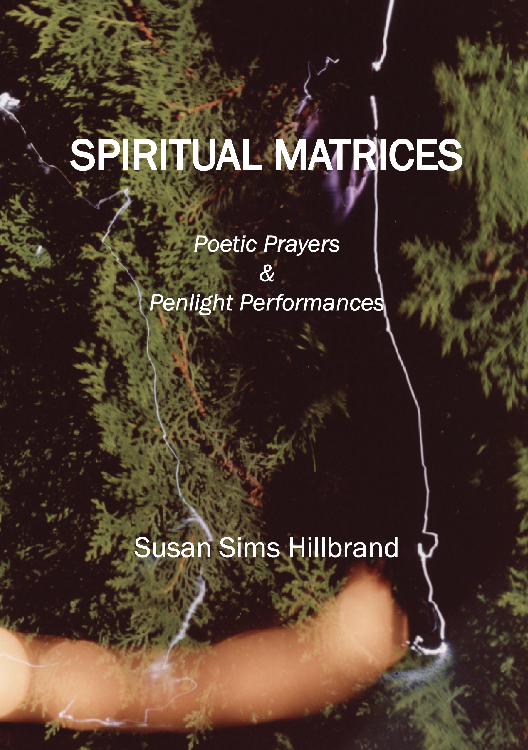 NEWS
We Journey Together
essay featured in the February 2023 issue of
The Artist of Possibility
magazine.
Spiritual Emergence - Wake Up
essay featured in
Breakthrough Experiences of the Mystics Among Us
book available on Amazon.
Blossom Ukraine fundraiser closing ceremony with Spiritual Matrices performance on YouTube.
The Soul's Journey: From Darkness to Light
story featured in
Faces of Mental Illness
book available on Amazon.
Susan Sims Hillbrand - 'Glimmer Bugs' to Spiritual Evolutionary - an interview with Itchy Silk published featuring new work.
Spiritual Matrices available for sale:
Buy this book on Lulu.